50 Best Vegan Christmas Recipes featuring festive vegan appetizers, main courses, sides, desserts and drinks. All you need to plan your vegan Christmas menu!
Planning a vegan Christmas menu might be challenging but it can also be a lot of fun! To make your life easier, I've selected 50 best vegan Christmas recipes from my favorite bloggers.
There was a lot of creativity and thought put into these recipes so that you and your family can enjoy vegan Christmas food! They are so delicious and festive that they are guaranteed to make meat eaters' jaw drop.
After all, you really don't have to miss out on any of your favorite holiday dishes if you are following a vegan diet. All you need to do is use one recipe from each of the following categories to complete your vegan Christmas menu:
Appetizers;
Main Courses;
Side Dishes and Salads;
Desserts;
Drinks.
Each category has plenty to choose from. Whatever your taste and budget is, you'll surely find a few recipes you like.
From appetizers like Christmas pinwheels and vegan sausage pies (say what?) to delicious vegan beef Wellington and festive roasts, this vegan Christmas menu will definitely hit the spot!
I've included both all-time favorites (veganized) and creative festive dishes that might become a part of your go-to holiday menu for the years to come.
Now let me introduce you to my ultimate vegan Christmas menu! Leave a comment below if you like this selection! I'm curious to know what recipes you are planning to make this Christmas.
In case you missed my previous vegan holiday menu series, make sure to check best vegan appetizers, soups, salads, main dishes, sides and desserts for Thanksgiving.
Vegan Christmas Appetizer Recipes
Holiday Wreath Taco Ring– this fully VEGAN holiday appetizer is easy to make, a fun party dish, and something that everyone will enjoy!
This Guacamole Christmas Wreath Appetizer is perfect for holiday parties. Not only does it look festive, it's delicious and easy to make.
Healthy vegan Roasted Beetroot Hummus served with pita chips is a delicious colorful appetizer perfect for the holiday season. This creamy beetroot hummus packed with nutrients is as delicious as it is pretty.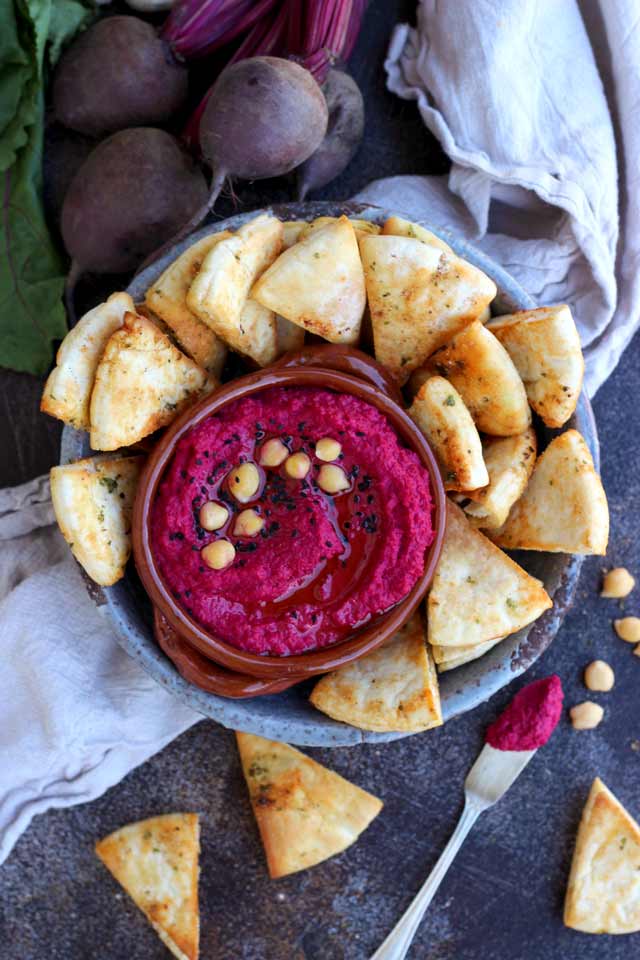 These Christmas Pinwheels are a festive appetizer for any meal or party. Pesto and sun-dried tomatoes are featured as the red and green ingredients to really bring out holidays!
These Mini Vegan Sausage Pies are a plant based update on an appetizer that works for holidays, game days, brunch, and a random Thursday.
More Vegan Christmas Appetizer Recipes:
Vegan Christmas Main Course Recipes
Ratatouille Recipe: delicious and spectacular vegan gluten-free dish that will be a star of any table. Healthy, flavorful, impressive looking and comforting vegetable dish.
Vegan Wellington will make your dinner guest swoon! It's full of umami and texture. It makes for an impressive Xmas, Thanksgiving or Sunday dinner meal.

This broccoli vegetarian pot pie is a healthy variation of chicken pot pie, without the meat of course… Broccoli and almonds replace the chicken in this easy vegetarian recipe. This pot pie is filled with colourful veggies, smooth béchamel with a nutty flair, enveloped in a flaky filo crust. Comfort food at its best!

Mini Bundt Chestnut Roasts with Sage Gravy are a tasty vegetarian and vegan Christmas main. They're quick to make and look showstopping. If you don't have mini bundt tray you can make them in a loaf or cake pan.
Make your festive dinner complete with this Vegan Holiday Roast. It's filled with savory stuffing and finished with a mouth-watering glaze.
More Vegan Christmas Main Course Recipes:
Vegan Christmas Side Dish Recipes
The best balsamic-maple roasted Brussels sprouts with butternut squash, pecans, cranberries and avocado roasted garlic dressing. Ultimate healthy vegan Christmas side dish ready in just 40 minutes!
Turn the humble sprout side dish into a showstopper this Christmas! Roasted Brussel Sprout Christmas Tree – simply arrange into a fun tree shape and roast. Roasting makes sprouts taste delicious – trust me. Vegan and gluten free Christmas side dish.
This Vegan Sausage & Tempeh Cornbread Stuffing is a great "veganized" Christmas side dish! The texture of both the tempeh and the sausage is great and the infusion of apple and sage flavors bring it to another level.
Add a little color to your Christmas feast with this Holiday Kale Salad with Maple Mustard Dressing!

This Hasselback Butternut Squash is an easy butternut squash recipe with a handful of ingredients, little hands on time, and results in a striking side dish.
More Vegan Christmas Side Dish Recipes:
Silky Vegan Mac and Cheese by Happy Kitchen.Rocks
Soft & Fluffy Vegan Dinner Rolls by Kitchen Treaty
Winter Salad with Fennel and Pomegranate by FamilyStyle Food
5 Ingredient Christmas Salad by My Kitchen Love
Cheesy Vegan Mashed Potatoes by Watch.Learn.Eat
Vegan Christmas Dessert Recipes
31. by Happy Kitchen.Rocks
Wonderfully sweet, delightfully gooey, this is without question the best chocolate fudge recipe made without condensed milk (and sugar!) you're ever going to have! Feel free to indulge yourself with this vegan fudge without any guilt or second guessing.
Christmas Chocolate Lava Cupcakes are great at any celebration. Peek inside for the recipe and different decoration options.
A warm, sweet, nutty and fragrant gluten-free almond, rosemary, and pine cake with excellent texture. Dairy-free.
A non-traditional boozy vegan tiramisu made with coffee-soaked vanilla cake, kirsch and cherries, layered with a luscious vanilla filling.
Sometimes at the holidays, you need to serve a treat for kids of all ages. These Strawberry Santas are just that. They even have little strawberry Santa hats! They are made to be dairy free and vegan, and are naturally gluten free. It's a Christmas dessert and sweet treat for all!
More Vegan Christmas Dessert Recipes:
Vegan Gingerbread Cookies by VegAnnie
Cranberry and Citrus Tart With Hazelnut Crust by My Quiet Kitchen
Gluten-Free Vegan Christmas Pudding by Rhian's Recipes
Classic Vegan Toffee Bars by Veggie Inspired
Chocolate Truffles by Yummy Mummy Kitchen
Vegan Christmas Drink Recipes
41. German Mulled Wine: Gluhwein by Happy Kitchen.Rocks
This easy and warming German Mulled Wine (Gluhwein) is a perfect drink to serve during festive season. It smells like Christmas and serves a crowd!
Easy 6-Ingredient Vegan Eggnog– Decadent and velvety, this egg-free, dairy-free nog is sure to be the hit of the party. The season. The year! Cashews, coconut milk, dates, vanilla, nutmeg, and a pinch of sea salt make up this glorious situation. Rum optional!
Cranberry Moscow Mule is the perfect holiday cocktail recipe, be it Thanksgiving, Christmas or 4th of July! Easy to put together, easy to tweak, fun to drink and so delicious! Non-alcoholic version provided.
44. Spiced orange vegan coquito by Rhubarbarians
Spiced orange vegan coquito! A dairy free and egg free way to enjoy Puerto Rican coconut eggnog. Make this your new holiday cocktail!
Creamy, dreamy, and totally dairy-free! This vegan hot chocolate is rich, decadent, and guaranteed to warm you up this winter. The best part: it whips up in about five minutes!
More Vegan Christmas Drink Recipes:
Apple Cinnamon Sangria by Joy Filled Eats
Glögg – Swedish Mulled Wine by Ginger with Spice
Simple Dairy-Free, Egg-Free Eggnog by Unconventional Baker
Best Cranberry Ginger Tea Ever by The Green Aisle
Hot Chocolate Peppermint Shots by Spabettie
Which of these recipes resonate the most with you? I'd love to know what you are planning to make for Christmas! Leave a comment below 😉
Love,
Elena